To suggest that my dear departed friend and fellow bellman, Rockin' Ronnie, and I have worked with quite a cast of characters over the years is like suggesting Lizzie Borden was merely "acting out".
No, we haven't worked alongside any murderous bellmen (though at least one did a stretch for running a "homemade lab" the authorities had to seize) but we have been honored enough to have served with two brilliant filmmakers.
Timothy Moran and Stephen Guest were there with me as the entire situation with Rockin' unfolded and since I'm qualified to speak of their character believe me when I tell you that these two gentlemen are honorable, decent and touched gifted.
And now they need your money.
But it's going to a good cause so you don't have to feel bad about diverting your monthly allotment to "prosthetics for squirrels". I guess I should tell you just what they're going to do with your hard-earned funds, right?
A Promise of Light is a short fantasy film in the vein of Labryinth and The Dark Crystal, about a young female warrior named Sareen, who is forced to make her way across vast wasteland (not Jersey) of a dying planet in search of a way to save herself from a mysterious plague. Lead by a magic crystal (the fantasy film version of Alexa) Sareen seeks out a doorway which legend tells can lead her to salvation.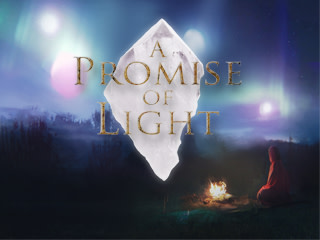 With puppets created by Matt Ficner who worked on The Thing, Mr. Magorium's Wonder Emporium, and The Monster and starring Phoebe Galvan whose previous work includes Joss Whedon's game-changing The Cabin in the Woods, this is old school filmmaking at it's best.
Ginormous studio pictures with monumental budgets, A-list casts and tons of CGI are great but there's something to be said for a cast and crew that evoke a simpler time when a film's story mattered as much as it's FX. I like supporting filmmakers that are hungry and actually care about the product they put out.
So follow the link below, learn more about A Promise of Light and rest easy knowing you've helped preserve a genre of film that is disappearing at frightening speed. And besides, who doesn't love puppets?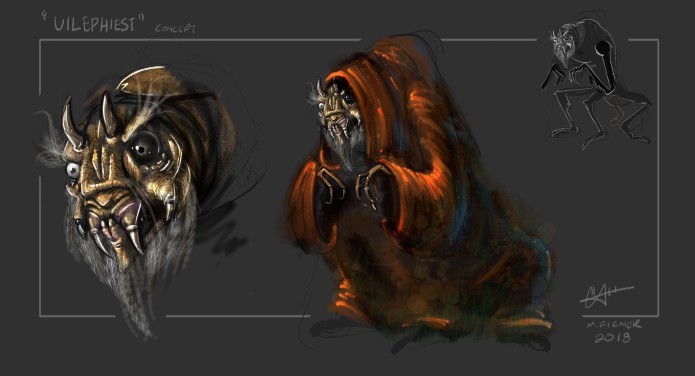 Concept art and design by Matt Ficner.
I could go on, but I don't want to. And why should I? Timothy and Stephen have put together an amazing team that includes one more former colleague of mine – and they're all dedicated to bringing A Promise of Light to fruition so please, give whatever you can (no livestock please, they have ten goats already) and thank you in advance.

See you in the lobby, friends…