You seemed to like the glimpse into my head so much I decided to crack my brain open once more.
(Sorry for the mess.)
You know what? There's only one thought running through my head right now so that's all I'm going to concentrate on if you don't mind.

He could've been my son. Or yours, for that matter. I didn't get his name as I handed him a bill but his face will haunt me forever. He was my daughter's age but unlike the spark of youthful hope I see when I look at her, I saw only pain and hopelessness when our eyes locked. He didn't look like an addict (I've seen enough of them in my own family to recognize one) nor did he look like a con artist.

He was someone who had been utterly and completely broken by circumstance and indifference.
Tens of thousands of people move in and out of Toronto's Union Station every day; an incalculable number walked right by this damaged soul and if every single one of them gave him a dollar he'd surely be able to literally pick himself up, find shelter and start to build an actual life. But instead he was sitting there. huddled under a blanket, his only worldly possessions strewn about beside him, holding a sign that asked a simple question: "Can anyone help me?"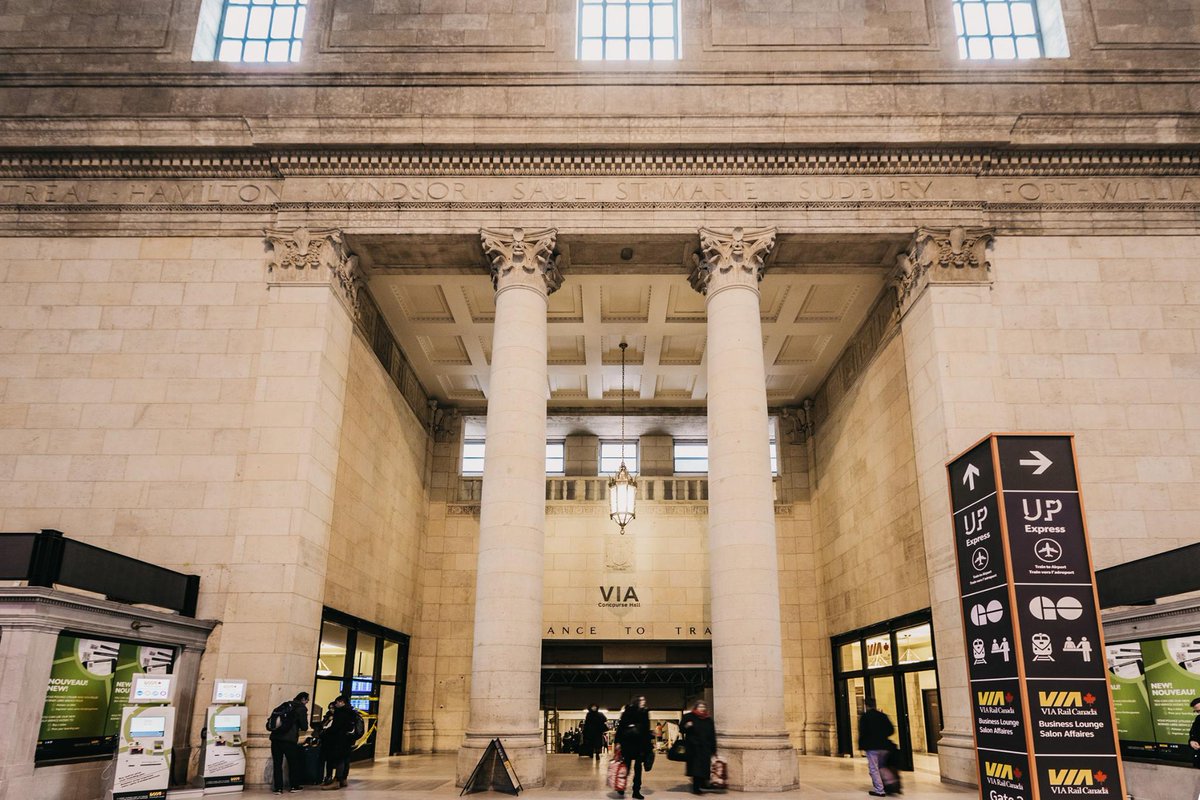 Millions of people bounce in and out of this place while outside some souls find themselves tapped by fate.
There was a great distance between us that Wednesday evening but he saw my wife and I as we headed home from a trip to the Toronto Christmas Market and gave us a simple, genuine wave as headed inside. We stopped dead in our tracks.
"He could be my nephew, Danny." was all my wife needed to say. I pulled out my wallet and watched as she stared into it's limited depths. She honestly didn't know how much to extract. In that moment we felt wealthy beyond our wildest dreams and in comparison to him, we were. After an eternity of soul searching she handed me a bill. I made my way through the dense, oblivious crowd, handed him a small lifeline, and walked away as the urge to pick him up and bring him home grew in us both.
We went home that night and crawled into our warm beds (yes, we sleep separately these days; we've both reached the point where we need the physical space) wondering whether or not he had found a warm place to rest his weary head. Tears are rolling down my cheeks right now because I know I should've been the answer to his question.
But I wasn't.
Instead I went home to a life that has everything a man needs: A loving, supportive family (when they're not laughing at my idiocy, that is), a hundred-year-old house with a strong roof over my bald head, plenty of food in the refrigerator, books, movies, Netflix and a few pennies in the bank.
My family gives to charity by sponsoring a family every Christmas. We tell ourselves it's enough.
But it isn't.
I didn't and still don't have the answer to this young man's plea.
Does anyone?