It's Monday, I'm still wrestling with personal demons, the hotel is full and so is my day.
So here we go…
ONE)  The Price Was Right, Obviously.  Kayleigh McEnany (don't feel bad, I had no idea who the hell she was either) announced her CNN departure on Saturday and is now delivering news from Trump Tower. She announced her new position (aka the selling of her soul) with a video that ends with, "I'm Kayleigh McEnany, and that is the real news." Her critics are comparing it to state-owned channels in other countries. 
I'm comparing it to a case of yet another douchebag selling out.
"In other news… I've sold my journalistic integrity for Trump bucks!"

Speaking of douchebags selling out…
TWO)  The Dark Tower isn't exactly a towering achievement in film-making.  To say the least.  Saw Stephen King's latest sell-out filmed adaptation this weekend. To be fair, I wasn't expecting a full translation of an eight-book series in one film… but what the duck were they thinking?
The Dark Tower isn't that bad as a stand-alone flick but it sucks rocks as a adaptation of an epic series that i maintain is one of the best of all time.
Had they done their job correctly, the film-makers could've given us a franchise that would have satisfied fans old and new and made a buttload of money, far more than whatever King sold out for. This guy just keeps surrendering creative control and betraying his legion of fans.
And we keep falling for it.
"Seriously? They got the blondest dude in Hollywood to play the man in Black?"
THREE)  We didn't sing Babalu but…  My daughter and I attended the annual Lucy Comedy Fest in downtown Jamestown, NY, this weekend. (Yes they actually have a downtown!)
The trip to Jamestown consisted of a bus journey with two dozen seniors, a wacky-but-competent bus driver, a hyper-perky-yet-cool guide – and The Hook and his daughter. We passed three dozen junked vehicles, four dozen derelict homes (don't ask me why I'm writing like a baker today) only a few farm animals and more than one welfare momma, cigarette in hand, standing in her driveway, leaning against a van that doesn't run while waiting for her government-issued food stamps and her Trump brand wheel of American cheese.

My daughter insisted I narrate the tour next time. I'm considering it.
Incidentally, Jamestown and the surrounding townships are home to more cemeteries than I've ever seen in my life. Whether or not that has anything to do with the bio-engineering facility we passed on the way in, I have no idea…
At any rate, since we were deep in the heart of Redneckville I decided to dress the part: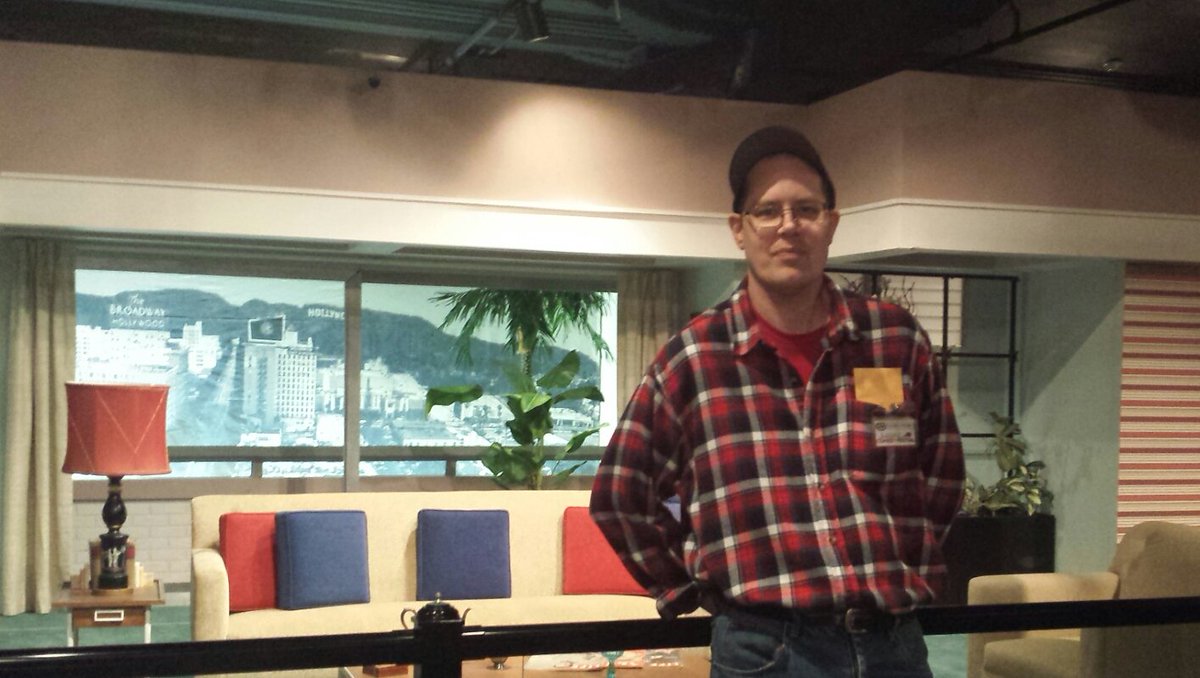 California here I come…
(Yes, some of these pics are larger-than-life. Deal with it.)
I have to say, they're doing a superb job of maintaining Lucille Ball's legacy in Jamestown. The museum is amazing, the town tour rocks, the Lucy merch is excellent and  the food, which is delicious, by the way, is served in the Tropicana, part of the Desilu Studios.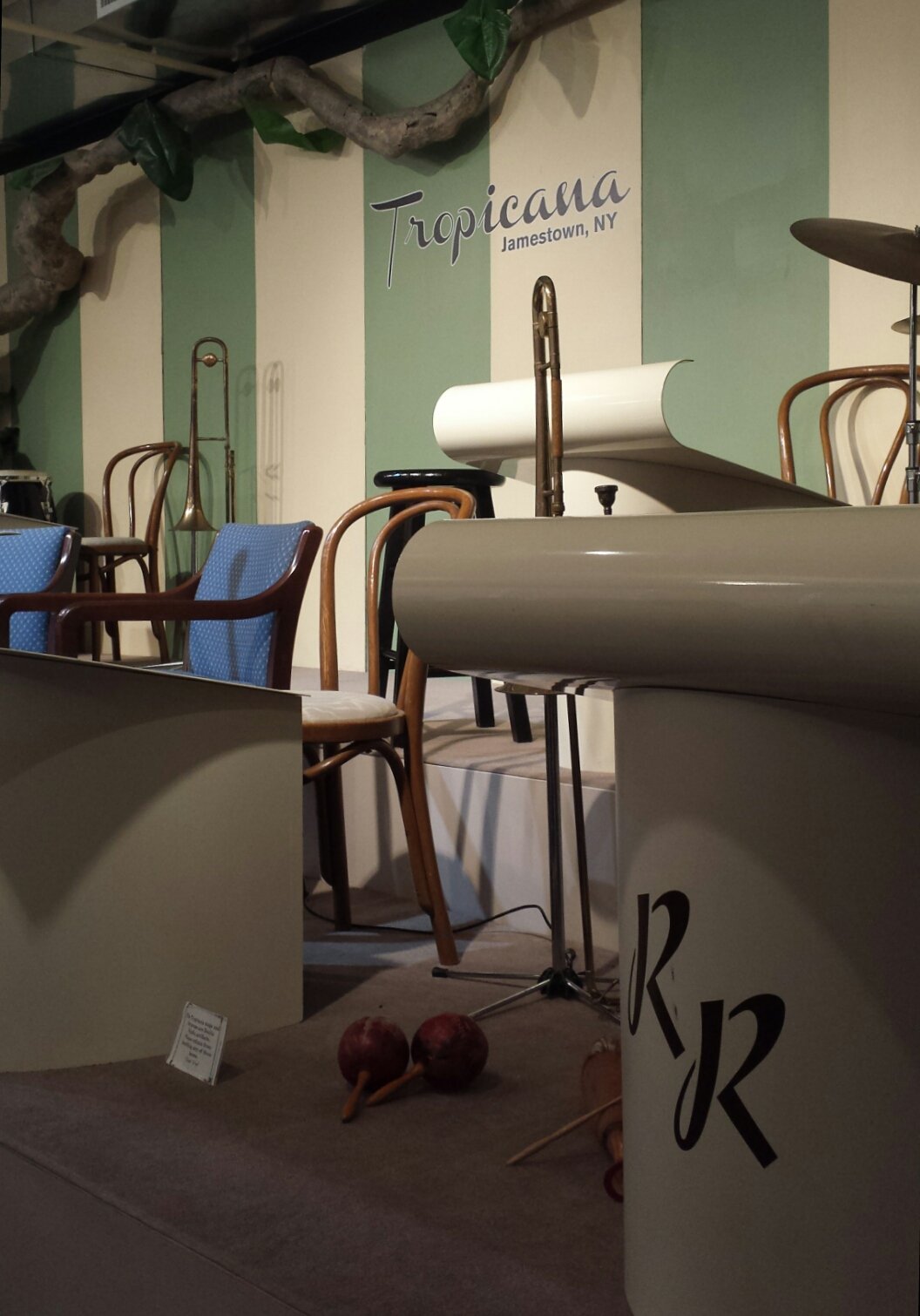 I may be a child of the Seventies, but I loved this.
Of course, it has to be acknowledged that the Lucy Comedy Fest is actually world-class; former King of Queens Kevin James, the super vulgar Lisa Lampinelli, the cerebral Robert Klein and the angry Lewis Black all appeared when we were there – and they rocked hard. In fact, Jamestown is poised to become the pinnacle of comedy with the construction of a 30 million dollar comedy center.
Not bad for a bunch of rednecks, right? Lucy has literally saved this town.
See you in the lobby, kids…