The abyss stares back.
Apparently. To be perfectly honest, I've never been much of an abyss starer.

Despite the philosophical direction this post appears to be taking aside, I don't claim to know anything about existentialism, nihilism or any of that junk. Admit it, you're shocked, right?
The truth is, this summer has barely started and it's already been one of the worst of my entire forty-seven years of my existence. I know what you're thinking, "Oh, that Hook! He's about to go off on one of his patented rants. Buckle up, everyone!" But I'm afraid that's not the case.
One of my oldest colleagues, a dear friend, a brother, is dead, the victim of tragic circumstances and human failure.
My mother, from whom I have been estranged for years, has cancer. Our relationship is as fractured as that Tiffany lamp my nine-year-old self once chucked my cousin's Andy's Stretch Armstrong at during a particularly memorable visit. Unbeknownst to me, Ole Stretch's corn syrup was long past it's expiration date, and so he became a wrecking ball, intent on wreaking havoc on my aunt Kathy's living room – and my childhood reputation as a good nephew. As for my mother, there's really nothing more to say; I can't change the past or revise her version of it.

My stomach has been operating on 30% power for three years and as a result, I was forced to ingest four liters of the most vile liquid mixture known to mankind this week in order to prepare myself for a colonoscopy and an endoscopy (the wife joked that they were going to meet in the middle). It's a well-known fact that men are big babies at times, but having to drink four liters of PegLyte in twelve hours reduced me to a whiny brat who would've traded a kidney in order to spare himself further agony.
Even the nurses told me, "the worst is over honey! The procedure itself is a breeze compared to what you've already been through!" Nevertheless, I walked into the Greater Niagara General Hospital of my own accord, put on one of those horrible gowns you can never get tied up, let the nurse put a shunt in my hand (blood sprayed all over though I didn't feel it) and proceeded to the operating room.  To be fair, they wheeled me, so I didn't actually have to do shit. The the doctor told me, "I'm just going to spray this down your throat. Don't swallow, just turn over and drool on this towel.", to which I responded, "Bet you use that line during a lot of dates, right, Doc?"

He wasn't impressed at first but then he erupted into raucous laughter. Then the anesthesiologist brought things back down to earth with a serious thud by saying, "I'm going to be putting you under heavy sedation but some patients will wake up, see all these people working on them and freak out! But then they just go back to sleep… so you should be good. Okay?"
I nodded. What other choice did I have? If I pissed her off she could've given me a one-way ticket to the land of the white light. And so the doc sprayed, and in spite of his instructions, I swallowed until I passed out. (Sounds so wrong, doesn't it?) I woke up a short while later and got two thumbs up on my colonoscopy.
Again, that sounds super wrong.
However, at the end of the day, my stomach is still a mess though my colon is now clean as a whistle. Though I would appreciate it if you resisted the urge to wrap your lips around my colon and blow. If you're into that sort of thing, that is…
Now, what the hell else is wrong in my life?
Oh yeah, work! My fellow bellmen have all been devastated by the loss of our brother, Ron Stevens, but as cliché as it is to type, life goes on. As it must. As it will when I leave the Bell department someday. As for the summer itself, it's sucked harder than Mercedes Carrera during a film shoot. (Emphasis on "shoot", obviously.) And bother, that's pretty hard.

Cheap guests are going to come into a bellman's life; that's inevitable. It's all part of the job. Like seeing ugly naked people, running into sixty-year-old hookers or swamp ass. (It can get pretty stuffy in those uniforms and some hotel hallways.) But this hospitality season is fresh out of the box and it already stinks.
Guests to Niagara Falls this summer have been stingy beyond compare.
Guests to Niagara Falls this summer have been so miserable they've made Donald Trump look like a literal court jester.

Guests to Niagara Falls this summer have been of the "A full service hotel? What's that mean? Is that a sex thing?" variety.
And so it's been challenging to say the least.
The worst part of this summer? My super-sized writer's block. And yes, that means I've been blocked both metaphorically and literally, thanks ever so much for noticing.
In fact, the only thing I've been even slightly enthusiastic about is the filmed version of the blog, a project that appears to be as dead in the water as Batfleck's Batman script. (Get thee to Google, kids!) I have a short-but-tight-script. I have a cast of amateur-but-awesome actors. I'll have a location when and if I need it. What I don't have is film equipment or the skills of any of my filmmaking  colleagues/acquaintances, which I desperately need.
I can't pull this off alone. Interesting side note: Whenever I tell the wife the same thing, she responds with, "You can't pull it off alone? Sure you can… I've seen you!"
At least my marriage is as sound as ever.
My brilliant, cutting edge humor aside, the truth is…
I'm tired. I mean, in-my-bones-and-soul tired.
I'm fed up.
I'm directionless right now.
And on that uplifting note… have a great night, kids!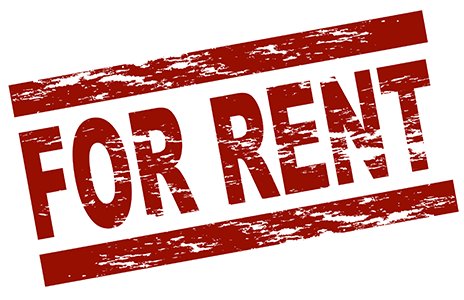 Why not, right?  I'm not doing anything else with it these days…