Fair warning, the expression "home and native land" is going to be used a lot this year in Canada.
My home and native land (told ya) is celebrating its 150th anniversary and as promised, I'm doing my part to help the cause… by letting other people do the work. Yes, I've enlisted some of my virtual allies to describe their feelings for the Great White North in five words. Canada seems like a simple country on the surface; plenty of green space and animals with deliciously-naughty names like the beaver, but we're actually a complicated race of diverse people with deep feelings about our environment and our fellow Canucks.

For those of you who are wondering, I find the five word approach works best for two reasons:
 It only requires a smidgen of my victims' friends' time.

 It only requires a fraction of your day to read, thus allowing more time for cat videos and fake news.
I realize some people on both sides of the North American border aren't feeling all that patriotic these days, but perhaps celebrating the good will make the bad seem less bad? It's worth a shot, right?
We'll begin with Attila The Hun himself, Patrick Gallagher of Glee and Night at the Museum fame.
"Decency, equality, fairness, strength and poutine."
This cool cat never disappoints, does he?
"Pull yourself together, man!  The Hook and your country need you!"
Now let's flip things around and hear from someone in the cheap seats instead of on the screen. Namely, Toronto Sun /PostMedia Network film critic, the amazing (and lovely) Liz Braun. Liz really hits the nail on the head by addressing the current mood of many Canadians who have had enough of political scandals and an increasingly-unstable world stage: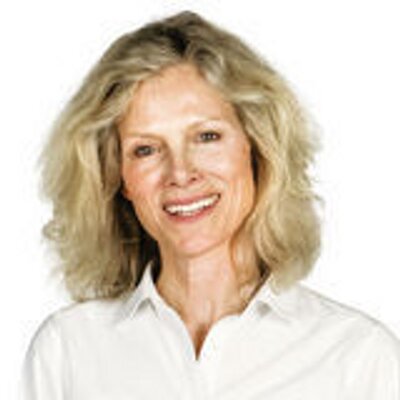 "Canada is where hope lives."
She gets it; this country has always represented goodness and hope. Sure, most of the world thinks of Canadians as weaklings who can't hold our own in a battle (America definitely sees us as a military joke) but nothing could be further from the truth. We can shed blood every bit as effectively as the next nation – but we'll only do so when there is literally no other recourse available.

Besides, who wants to fight when there's hockey to be watched, beer to be drank and back bacon to be scarfed down, right? And speaking of Canada's image, here's my favorite weather god, Chris Mei, with a contribution via tweet:
Of course, that's how we see ourselves, but enlightened souls see Canucks that way as well. The really cool enlightened souls do anyway. Time for another segue-way: here's how TV chef and Yummy Mummy Club foodie expert, Paula Roy sees Canada:

I think the words I would choose to describe Canada align well with our country's culinary spirit: beautiful, multicultural, adventuresome, peaceful and inclusive.
I love this woman – and not just because she can serve me the food of the gods. "Inclusive" is an especially-timely word to use when one considers all the xenophobia being spread across this world these days. No, Canada is not immune to such hatred I'm afraid; but as always, love and understanding will prevail.

I hope.
But on with the show. Here's my favorite morning news co-host/general goofball/Canadian fox, Dina Pugliese, to add her "voice" to the patriotic convo: 
Culturally Diverse. Green. Strong. Free.
In retrospect, I should've put her in a green dress, right?
Hugh Dillon, the heartiest Canadian of them all, had this to offer: 
"Incredible people, brilliant work ethic."
I think that pretty much says it all, don't you? If you disagree, you can tell Hugh that to his face…
At this point I think we should hear from at one non-Canadian, just to get a detached perspective on the Great White North. I was going to use "cold perspective" instead of "detached", but considering who this contributor is, the word "cold" definitely doesn't apply. Mercedes Carerra is many things: a gifted actress, hyper-intelligent, well-read (her Twitter feed is much more than what you'd expect and it's amazing), witty and anything but frigid. 
Pretty country with polite people.
Ain't she the sweetest gal? Mercedes' sense of humor rivals my own so I wasn't sure what to expect but her response was as warm and welcoming as the lady herself.
 And that's it for now, friends. I put out a lot of feelers but people are pretty busy these days (I almost typed "busty"; I must still be thinking of Mercedes) so I am especially grateful to everyone who participated. Who knows? 2017 is far from over; we may just return to this topic.
See you in the lobby and all across my home and native land, kids…