Not only does Juno Rinaldi have the coolest moniker since The Hook, she's a gifted actress and a Workin' Mom.
If you haven't seen it yet, Workin' Moms follows the lives of four women as they juggle love, careers, and parenthood. The series is a raw, hilarious, unabashed look at what modern-day motherhood is really all about and is the CBC's answer to questions like:
 "Can Canadian shows compete with US product?" 

 "

Aren't Canadians too nice to do 'gritty' comedy?" 

 "Why isn't there nudity or cursing on the CBC?"
It's official: Juno Rinaldi has the best hair in the history of Canadian TV.
Juno has her own site (which I highly recommend) if you want to get to know her beyond this awesome 5×5, but in the meantime…
The oldest of three children (which means she was the ringleader) born to a composer/writer father and an early childhood educator mother, Juno Rinaldi grew up on the idyllic Saltspring Island, the largest of the Gulf Islands in BC. This basically means her childhood was better than literally everyone I've ever met. Just picture "Anne of Green Gables Meets Rapunzel"; seriously, her hair rocks! (And I'm not just saying that because I'm a balding white guy. Okay, maybe I am.)

Where the heck was I? Oh yeah, Juno's bio. She began performing at the age of six in National Film Board films and in local school productions. (At that age I was discouraging neighborhood kids from burning ants with magnifying glasses by telling them the crispy critters' souls would come back from the Underworld and haunt them forever. Yeah, my childhood was from idyllic.)

After forcing her parents to move beside Canadian filmmaker Anne Wheeler (is The Hook kidding?) Juno had the opportunity to audition for a part in her film, The War Between Us while still in high school. (I was busy convincing my classmates I wasn't a narc in high school. The refused to believe me, so I became one. Damn peer pressure.) ) After booking the lead and spending two months on location in New Denver, BC, Rinaldi knew she wanted to pursue a career as an actor and enrolled in the prestigious Theatre Training program Studio 58 in Vancouver and graduated with Honours.
Not content to just be an amazing Canadian and kick-ass chick, Juno is also an award-winning playwright and theatre actor, who has collaborated as a writer and performer on countless productions throughout Canada. She also co-founded the darkly comedic comedy troupe, Theatre Melee. (Darkly comedic"? Sounds like they're a bunch of vampires, in which case, my wife would love them.)

Juno Rinaldi has appeared in such television productions as Degrassi: The Next Generation, The Killing, Arrow, Supernatural, Fringe, Robson Arms, These Arms of Mine and Psych. In other words, she's this lifelong fanboy's new best friend.

Ruling the television landscape isn't enough for Juno's insatiable pursuit of excellence, and so her feature film credits include, Life, Jennifer's Body, The Tooth Fairy and The Linda McCartney Story. Juno has also co-wrote and stars in Elbow Grease, four webisodes guaranteed to make you realize this woman really can do it all.

Ironically, Juno's Workin' Moms character, Frankie Coyne, is far from fearless and confident – but she's much more fun to observe that way. Frankie has been responsible for such unforgettable, raw, honest zingers like:
"I feel like a show dog who doesn't know her days are numbered."
Yes, Juno's character, Frankie, is larger than life…

ONE)  What's been the best part of being a Workin' Mom so far?
There really isn't one thing. Everyday I went to work it felt like Christmas morning. Every. Darn. Day. From the first moment of reading the sides, to the test in LA, to the actual shooting, I have loved every second. That's not to say it was super challenging and stretched me as a human and an actor in many many ways.
A few meltdowns.
Nothing public of course, just on the corner of a busy street in downtown Toronto….
Anyhoo… I definitely battled some demons along the way, but when I look back on it all I just feel very honoured to have shared the work and the daily creativity with all the amazing creators, writers, actors, crew, producers, families – the list goes on. They are ALL very unique and special individuals. This kind of gig doesn't come around everyday.
(I'll say!  Workin' Moms is ushering in a new day at the CBC.)
TWO)  Cats: Evil or the victims of a smear campaign by an advertising world controlled by telepathic canines?
I'm a dog person. So…Evil?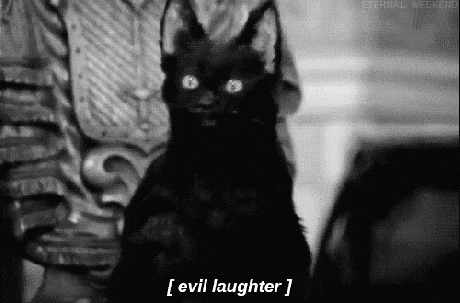 THREE)  Have many people approached you with feedback on Workin' Moms so far?  (I know the show's attracting a lot of attention to say the least.)

Yes. The feedback has been wonderful. All of my friends and colleagues back home in BC have tuned in and let me know that they are super pumped about the show. Everyone has been so supportive and genuinely excited.
The best feedback I think came from my kids, I wanted them to see the pilot so I warned them that there was breasts in the first scene and my youngest just looked at me and said " Mom, its just a body. I have a body, you have a body, its just a body." Out of the mouths of babes.
(Juno's kids rock.)
FOUR)  Please finish this sentence, "The best thing about working as an actor in Canada is…"

I really don't know what it would be like to work anywhere else. I have had the privilege of doing theatre in major cities across this vast country and extensively in BC. We moved from Vancouver to Hamilton three years ago so now I am getting a taste of working in Ontario. I am really excited about Canadian Film and TV and the stories that we tell. The talent in this country is outstanding.
FIVE)  How do you think your Workin' Moms character would feel about Donald Trump's presidency?  (She's Canadian but we all have an opinion, right?)

Frankie has a lot going on personally and professionally. I think she would compartmentalize ie: "let me get my sh*t together first and then I'll take on Trump."
I know when to quit when Juno is ahead. My thanks to everyone involved in the making of this 5×5, from the amazing Juno Rinaldi to you, dear readers, to the CBC executives who greenlit Workin' Moms while passing on everything I've ever pitched. Who says TV execs don't know anything?

See you in the lobby and on the CBC, kids…